EE Life
Mon 10th December, 2018
ExpertTalks 2018: fast feedback for continuous improvement
Our Pune office recently staged its ExpertTalks conference (for the 4th year running).
We welcomed around 100 people from outside the company, with plenty more from Equal Experts in attendance too. It was great to see the level of interest and commitment from attendees was even higher than in previous years – perhaps helped by the fact we ran three interactive workshops as part of the conference schedule.
Our thanks go to everyone who gave or listened to a talk – we're looking forward to the 5th ExpertTalks India already!
One aspect of the conference that went down especially well was a bonus interactive session from Paul Stringer, who ran a 'Lightning Feedback Jam' at the end of the day. The topic? Well, in the spirit of continuous improvement we discussed how we could make ExpertTalks 2019 even better than this year's event.
This went down so well, Paul's taken a moment to explain the format below…
Lightning Feedback Jam – Paul Stringer
The Lightning Decision Jam is a creative problem-solving loop that favours structure and process over discussion and debate. It uses some of the core principles of Jake Knapp's Design Sprint format: for example, 'working together alone' and 'you don't need to discuss everything'.
While the principles are fixed, the format isn't, so I created a version I called the Lightning Feedback Jam to suit a conference set-up. It was great to use the opportunity of presenting at ExpertTalks to share the principles of Design Sprints with an audience in a way they could immediately try for themselves.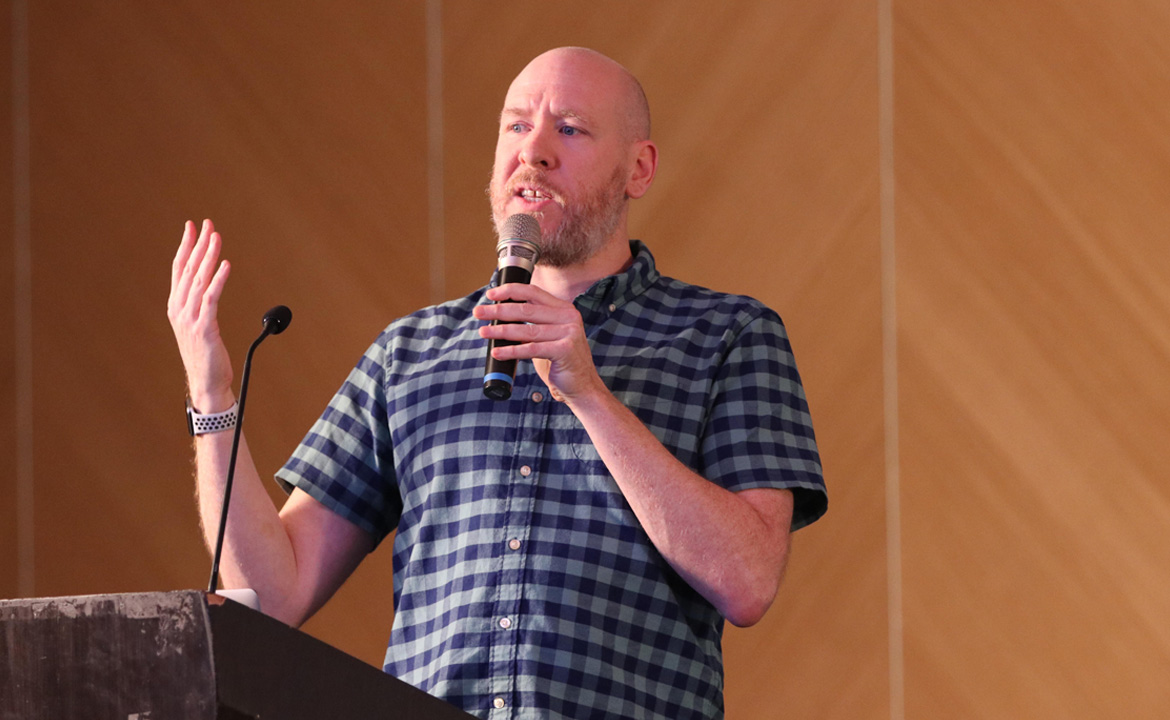 The idea was to have a discussion about the conference, at the conference – giving the organisers specific actions to take away to improve it further. So we began by setting the challenge: "Make Next Year's ExpertTalks India even more awesome!"
Then, through a series of timeboxed exercises we did the following:
Noted down our feedback (alone);
Stuck our notes up and read them all (together);
Voted on our favourites (alone);
Prioritised the ideas according to popularity (together).
It was a fun, frenetic and intense exercise, with around 100 people working together (and alone). Out of all the chaos, opinion and perspective we were able to pinpoint three specific actions in 30 minutes – things that ExpertTalks can do next year. These were:
Let the audience vote on which talks make the schedule;
Add even more interactive sessions;
Run multiple tracks to make the most of the time.
So next year, expect to be able to vote on what talks you'll be listening to…
In the meantime, if you want to try a Jam along these lines (which I can heartily recommend), check this guide out.