What's New
Tue 19th March, 2019
Sketching the future of Equal Experts Portugal
It's been three years since we opened an office in Lisbon, during which time we've expanded rapidly but also experienced some understandable growing pains. So to take stock, we got together for a day to map out the future – both metaphorically and literally!
The aim of the day was to wipe the slate clean and have a positive group restart, and in true reboot style, we opted for a completely different location in order to take ourselves away – both mentally and physically – from the usual office routine.
We also asked LiveSketching to join us to map the day out in a visual way – see below for the excellent results.
Looking back, looking forward
We split the day into three parts: looking back at where we've come from, looking at where we are now and working out how we want to be in the future.
We all agreed we were proud of how far we'd come, and we're also incredibly excited by the current crop of initiatives we've kicked off to make the Lisbon office more attractive and competitive. For example, there's now a Lisbon equivalent to Equal Experts' successful EvolvE career development programme. We're also an integral part of the Equal Experts Data Studio (more on this initiative in due course), we're more involved in the Operability practice, and last year we also won our first transformation client.
But we spent the most time looking to the future, deciding to:
1 – Stabilise our core offering, and experiment by finding new ways to retain people and attract new ones, and work more remotely or outside Lisbon
2 – Reshape our identity by diversifying roles and responsibilities, and attracting different kinds of people
3 – Reshape our values and culture by evolving and challenging our own community practices, changing the balance of client and internal work, and ramping up learning opportunities.
Overall, it was a productive day, and while we didn't solve everything (!) it helped focus our minds on how to move Equal Experts Portugal to the next stage.
As mentioned, we were shadowed all day by the excellent LiveSketching, who captured the full extent of our day much better than the above blog post does… so do take a closer look.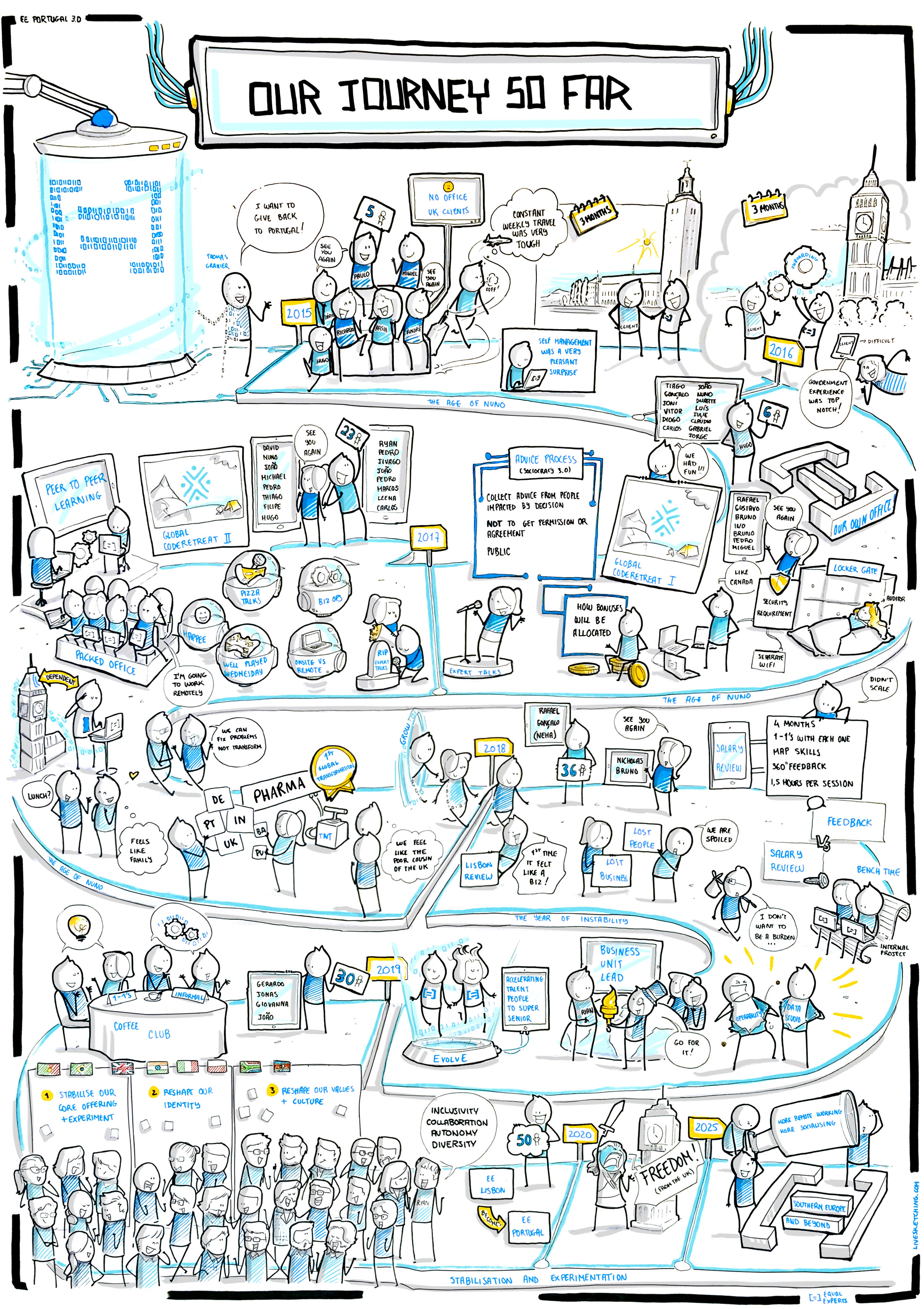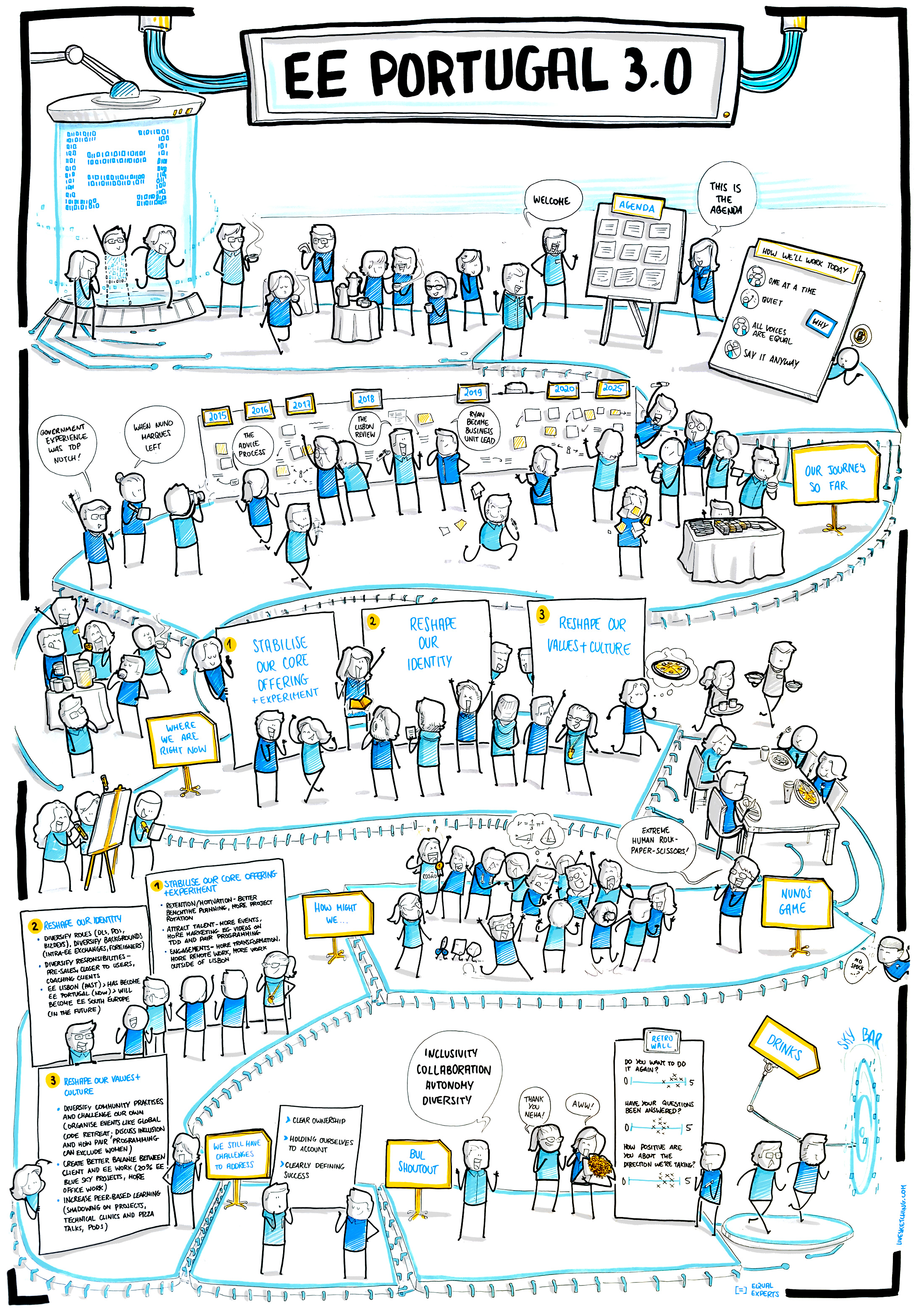 Are you interested in finding out more about Equal Experts Portugal? You can watch a short snapshot of life in our office below,  or email us if you have any questions. We're open to new ideas and continue to grow.