What's New
Tue 26th April, 2016
In Brighton? Say goodbye to your commute.
If you find yourself at Brighton's main train station over the next few days, you may well see a message from us at Equal Experts!
We're all over the station's digital billboards: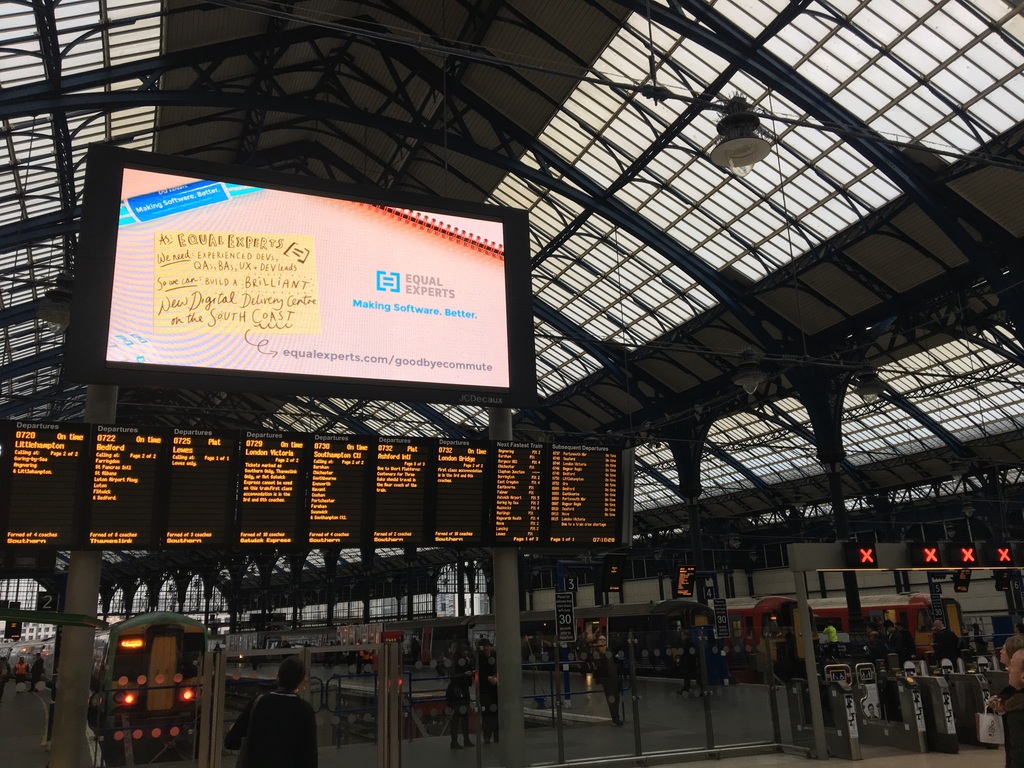 It's all part of our ongoing work with a major Government client, as we start up a brand new delivery centre on the south coast near Brighton (joining those already established in London, Manchester, Leeds and Newcastle).
This is a superb opportunity to build new tools and services upon a microservices platform – one of the biggest, most transformative programmes of work in Government, and already winning awards.
If you're interested in working in the area and are an experienced developer, tester, BA or UX, you should really check the URL on the ad (equalexperts.com/goodbyecommute). We want to hear from you!
All that said, our recruitment isn't restricted to the south coast; we have opportunities around the UK and beyond, and are always on the lookout for devs with bags of commercial agile experience. If that's you, we should talk; our LinkedIn is always a good place to start.