OLX Group: Transforming European marketplaces
As a network of 20+ branded marketplaces, OLX Group aims to help 1 billion people exchange goods and services. A key challenge is to keep ahead of their competition by delivering at scale while transforming their global organisation.
Despite the Group's success in capturing market share, various challenges were affecting delivery in their Real Estate business. Technical debt, company restructures and shortfalls in capabilities (design and tech) were impacting the organisation's ability to deliver and innovate.
We were initially brought in to address the technical delivery issues in the Lisbon delivery hub. Within 6 months, we were supporting broader transformation needs across the Poznan, Berlin and Gurgaon hubs.
Set the direction together
While our brief was to look into the technical challenges affecting product delivery in Lisbon, we firmly believe technology is only one piece of the puzzle. We ran a 2-week health check first, to understand what was going on and why.
Insights from the health check uncovered opportunities for improving delivery and innovation. These were presented in a report and were clustered around themes.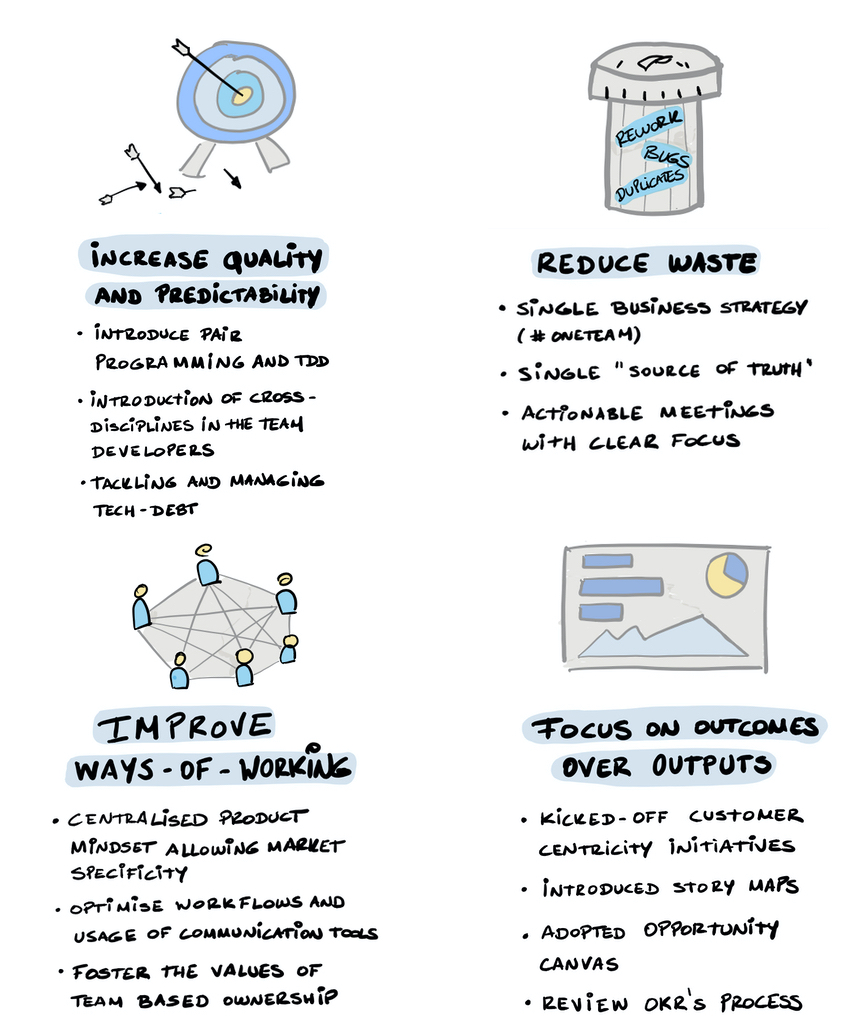 Working closely with the Product and Tech Directors, we set a direction for change, together. By improving quality and predictability, and reducing wasted time, we could reduce the reactive work that teams were doing. This procedure would then free up time and headspace so that we could focus on more complex challenges such as the following: How do we shift from thinking about features to thinking about customer problems?
A collaborative, value-focused approach to transformation has provided us with enough direction to make good progress.
Respond to change
No plan is perfect. Changes in leadership, platform ownership and business priorities meant we would constantly have to replan our next steps while keeping the overall direction of travel consistent.
We reduced waste by pairing with one team to improve their daily practices. This saved time and built some robust delivery practices that then cross-pollinated to other teams during team restructures.
Quality and predictability were also improved as we worked across teams and accelerated improvements to how the delivery hub worked together. This process ranged from facilitating OKRs workshops, to improving the CI/CD pipeline (fewer steps, faster execution, more confidence).
A further step was to place one of our Delivery Leads as an interim Engineering Director when a leadership gap emerged. This move further accelerated change, including running a hackathon to address customer problems (4 out of the 26 ideas went to production) and establishing a single programme view (more alignment, less rework) for the work being done across the entire hub.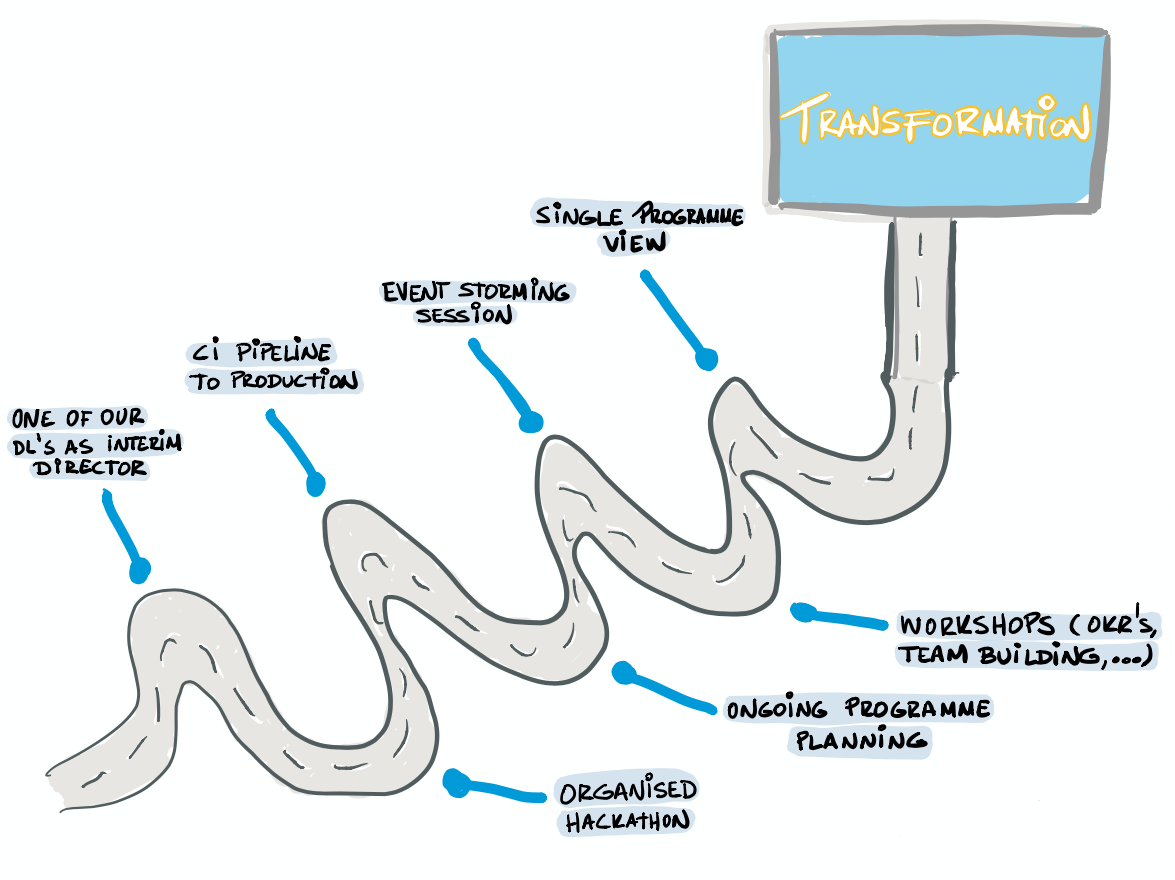 The team's ability to respond to change was due to the diversity of their toolkits. They facilitated strategy workshops while coaching engineers on engineering best practices. Being strategists with strong practitioner skills gained them credibility with both the leadership and delivery teams.
The results
The results of this collaborative, responsive approach to change are clear. Over a period of 19 months, the teams reduced waste and improved quality and predictability in a range of ways.
In numbers:
Deployment frequency increased by 25%;

Lead time for Changes decreased by 29%;

Mean Time to Recover decreased by 33%;

Change Failure Rate decreased by 13%.
The cumulative impact of these changes also improved the trust and working relationship between the leadership and delivery teams.
A quote from OLX leadership:
"Equal Experts combine flexibility with diversity skillset."
Adam Kwiecinsk – VP Product OLX Group Europe at OLX Group
"The part I enjoyed most about working with Equal Experts was the way they embedded themselves in our teams and worked alongside us, raising the bar as we solved problems together."
Timothy Gregory – Head of Product OLX Real Estate
Our experienced delivery teams are available to discuss your needs. If you'd like help, do get in touch by contacting us at: helloportugal@equalexperts.com