De-risking Fast Iron's feature delivery
Adopting a user research and design thinking approach to improve product engagement
With vast experience in the heavy machinery industry, Fast Iron understands how important it is for dealers to be able to make sales quickly and efficiently. The software company, based in the USA, creates platforms that deliver content, insights, and transaction processing to help salespeople close deals faster.
Fast Iron noticed some of the new features and functionality introduced to the platforms had received a lower-than-expected uptake. With another product, a quoting tool, in development, the Fast Iron team wanted to make sure it was building the right thing at the right time for its customers.
In just six weeks, Equal Experts worked with Fast Iron to introduce a user research and design thinking approach to its feature delivery. Through interviews, we gained the user insights needed to refine the quoting tool prototype and ensure that Fast Iron could build a tool that its customers would value and use.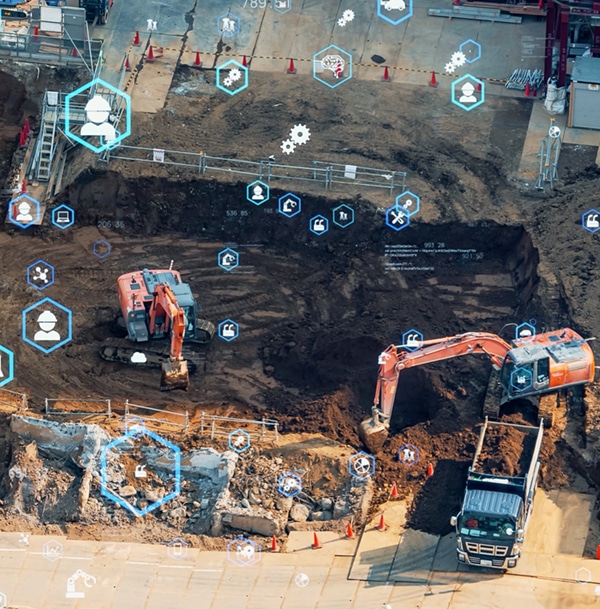 19

customer interviews undertaken to gather insights

6

weeks- to complete user research and redevelop the prototype

1

clickable prototype created to support sales and marketing
About the client:
Fast Iron is an integrated sales enablement and e-commerce software suite focused on the heavy equipment industry. Based in the USA, Fast Iron processes $700 million annually in total transactions for the heavy equipment industry. Its software solutions help sales representatives engage buyers and support the end-to-end sales process for the sale of machinery including excavators, bulldozers and cranes.
Industry:

Software

Location:

USA

Equal Experts services:

Design

Length of project:

6 weeks

Organization Size:

50 heavy equipment dealers in the Fast Iron Network
Challenge
Creating products with customers in mind
Fast Iron understands the daily challenges heavy equipment sales teams face and what they need to be able to close more deals. The software it offers, built by heavy machinery dealers themselves, helps to solve issues and enables dealers to get profitable deals done faster.
Fast Iron was keen to continue to grow its software platforms with new functionality for customers. While its team had success using their own experience and assumptions when building the platform, some features failed to reach expected uptake levels, despite positive feedback from customers.
Before putting its next product into production, a sales quoting tool, Fast Iron wanted to ensure it was designed in the best way to meet customer needs, and would be heavily used.  The tool aimed to provide an efficient, digital method for dealers to replace a manual process of providing potential customers with quotes for the machinery available for purchase. 
With extensive experience in user research and product design, Equal Experts was engaged to help Fast Iron take a different approach to development and place users at the heart of the process.
Solution
Employing user research to challenge assumptions 
During a six-week engagement, we worked remotely with Fast Iron to understand its users, empathize with their needs and challenge the assumptions built into the quoting tool prototype. We conducted nineteen interviews with salespeople across different dealers within the Fast Iron network. Each interview started with the salesperson explaining their role and how they currently manage their sales workflow, including details about the tools used along with pain points and challenges.
For the second half of the interview, we demonstrated the quoting tool prototype created by Fast Iron and asked for feedback. Separating the user research into two parts and engaging with the customers about their own work processes first ensured that we gained unbiased, honest feedback when the customers were shown the prototype. It enabled us to gain better insight, particularly from polite users who were positive about the prototype, despite the design not being useful to how they described their current workflow.
Utilizing user insights to optimize the prototype 
Using the insights gathered, we worked with Fast Iron to refine the quoting tool prototype, removing elements that did not add value to customers and placing more importance on areas users had highlighted.  We also demonstrated how analyzing the user interviews and picking out common key threads was a more effective way to iterate the prototype, rather than actioning every piece of individual feedback. 
Based on the key threads, we updated the prototype to remove friction from the sales process and enable salespeople to operate quickly and efficiently. For example, dealers wanted to be able to quickly duplicate and amend quotes, enabling them to send the same information about a piece of machinery available for purchase to multiple potential buyers to maximize sales.  Similarly, we removed design features that users universally rejected, 
This updated prototype was reshared with some of the original interviewees within the user research for final comments, receiving a much more positive overall response.
Results
De-risking the delivery 
By investing in structured user research, design thinking and prototype iteration, Fast Iron has de-risked the delivery and can feel confident in the design of its new quoting tool. The process has helped the team create a tool that fits into existing sales processes and has features salespeople want and need, reducing time spent on unnecessary elements. 
Fast Iron has now put the amended prototype design into development and hopes to launch with a high-level of adoption. The clickable prototype of the quoting tool is also being used for wider business opportunities, including as an engaging way to demonstrate the product to potential customers and spark new conversations. 
Gaining a deeper understanding of customers' workflows has highlighted potential opportunities and improvements within other areas of the software to help maximize its value. 
By implementing a user research-led approach to product design, Fast Iron has a more efficient process to design software in the future, gained a deeper understanding of its users, and spotted other opportunities for growth.
Want to know more?
Are you interested in this project? Or do you have one just like it? Get in touch. We'd love to tell you more about it.