Why now is the time to invest in web performance
There's no denying that times are tough for e-commerce businesses. Faced with high inflation, dwindling budgets and a soaring cost of living, 2023 could be the worst year for the global economy in more than four decades. 
Retailers need to make smart decisions to remain competitive, or risk falling prey to the economic downturn. 
Investing modest amounts in web performance is an almost guaranteed way to incrementally improve e-commerce revenue making it a safe bet for e-commerce leaders in the current economic climate.
How do organisations typically compete? 
To remain competitive, retailers must retain existing customers while enticing new shoppers. When faced with this challenge they can either: 
Spend money to increase the volume of customers entering the sales funnel, or 

Concentrate on new products and enhancements to retain existing customers 
SEO and PPC 
The most common technique for attracting new customers is investing in pay per click (PPC) advertising and search engine optimisation (SEO). A recent survey by Retail Week found that 86% of retailers are currently investing in PPC, while 84% are spending on SEO. 
While these tactics can increase website traffic and visibility, they can be costly and don't always result in meaningful sales conversions. 
Building new product offerings and enhancements 
Some retailers are investing in innovative technologies such as AI to be more competitive. Certainly, adding AI can deliver an enhanced customer experience but these investments can be extremely expensive, take a long time to deliver, and a lack of efficient market testing can make innovation a high-risk strategy with long timelines to deliver ROI. 
The conversion challenge 
Today the typical conversion rate (from entering the funnel post-acquisition to actually completing a purchase) for an ecommerce site ranges from 1% to 4%.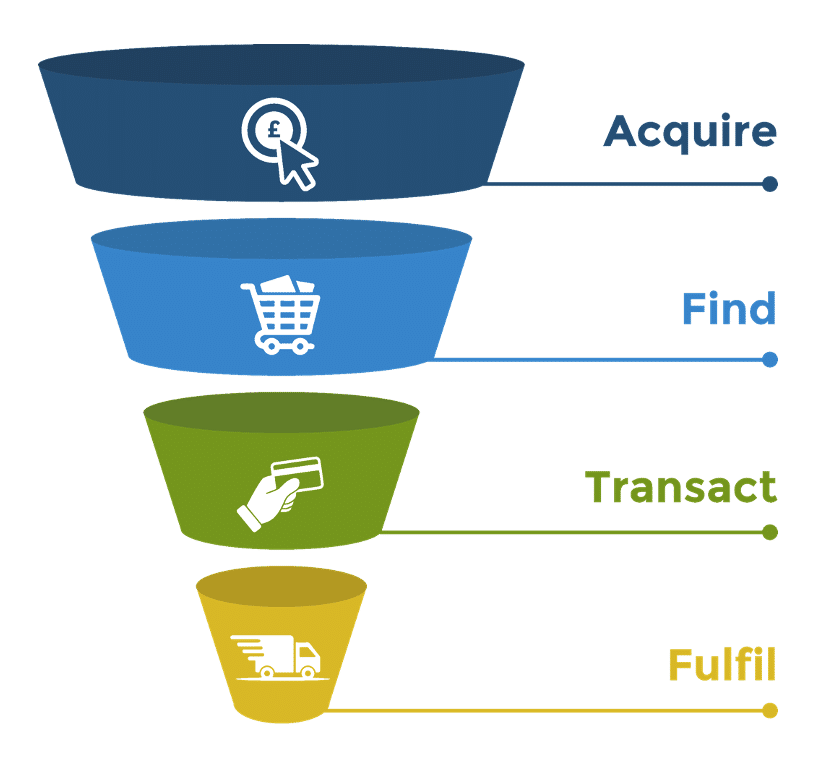 Rather than increasing spend on marketing, with the intention of increasing the number of people entering the funnel, it can be more cost effective to improve the conversion rate by addressing the web performance of the site.
A study conducted last year delved into the impact of web performance on conversion rates. It revealed that the highest e-commerce conversion rates were seen when page load times were between one and two seconds, decreasing significantly as page load times increased to three seconds and beyond.
Equal Experts recently studied 100 e-commerce sites, and found that average page load time was more than three seconds.  Reducing this page load time would significantly increase conversion rates without needing to increase marketing spend. 
Of course, page load times are just an illustrative metric – what really matters is the customer's experience. Analysing and optimising the customer journey can increase both user satisfaction and engagement. 
What is important is that e-commerce sites implement and prioritise effective strategies to improve web performance. This will increase sales conversion rates and enhance customer satisfaction.
How better web performance drives sales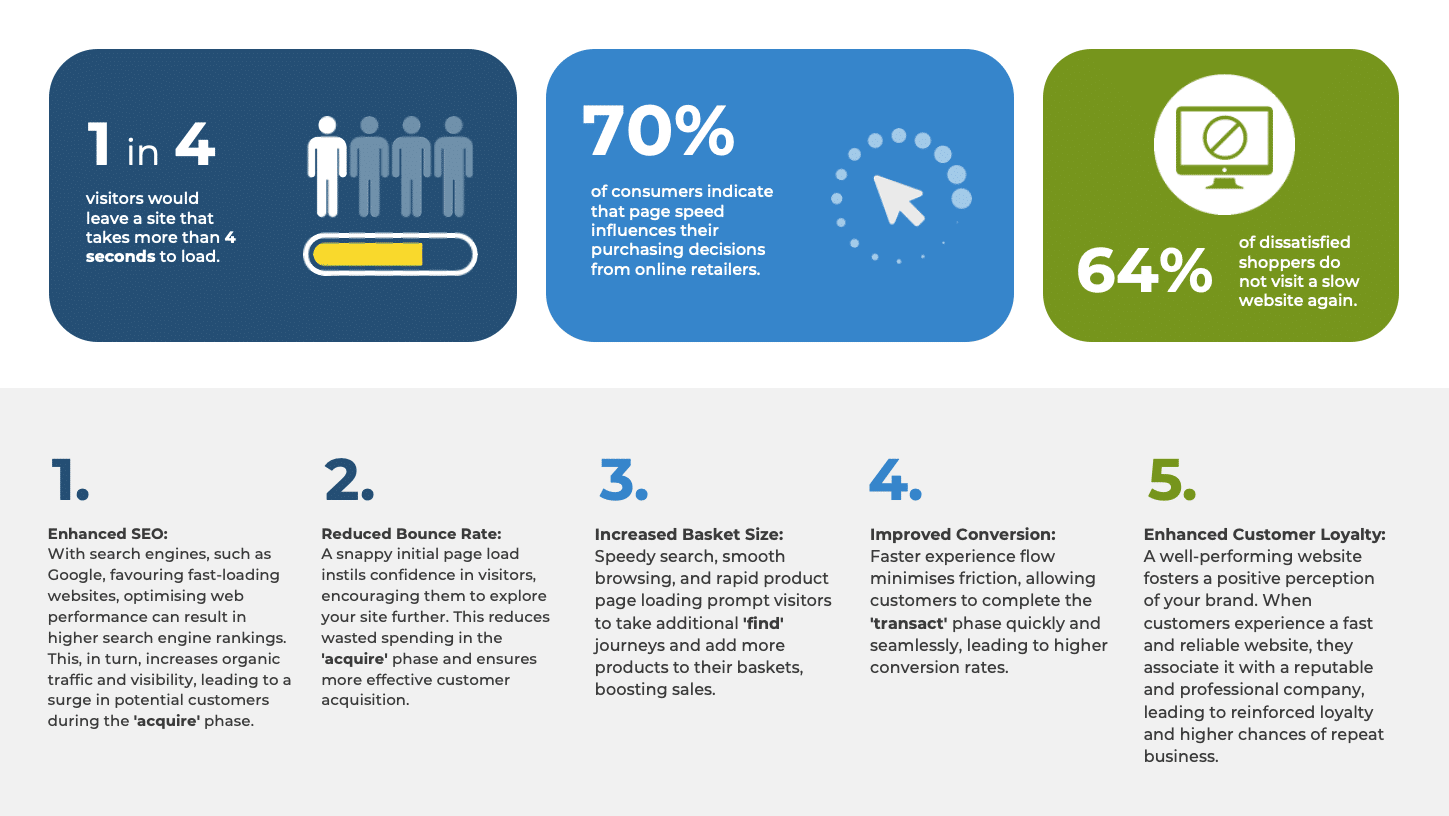 Improving website performance doesn't require a six month project or a dedicated team. You can make significant changes using existing resources and optimising key elements.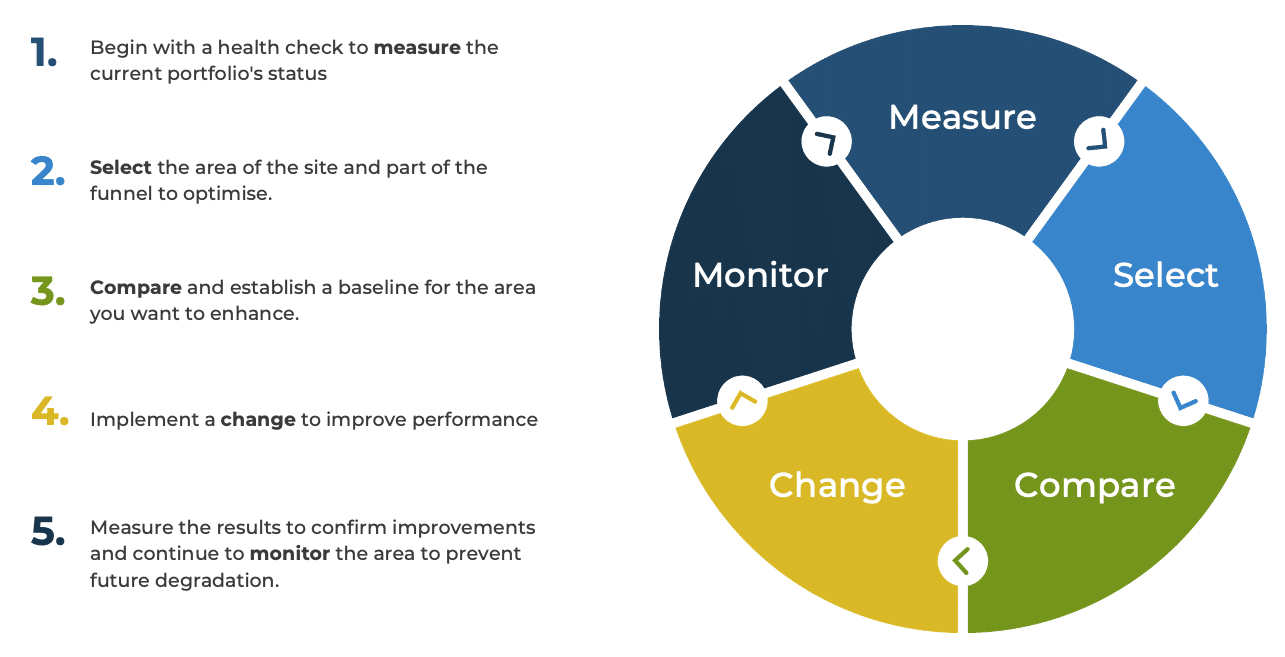 If you have concerns about web performance relating to any of your systems/products, get in touch to find out how we can help.