What's New
Fri 14th September, 2018
Celebrating a successful night at the Tech Leaders Awards
With our Transformation Director nominated for Transformation Leader of the Year and one of our clients winning Disruptive Leader of the Year, there was plenty to cheer at last night's Tech Leaders Awards.
The Tech Leaders Awards brings together leaders from the IT industry to reward those doing great work in tech leadership roles: people who are innovating, disrupting, adding value and finding new and better ways to achieve things.
Teams flying the flag for our Transformation practice and for one of our clients, Co-op Funeralcare, descended on the Royal Lancaster Hotel in London for the awards to celebrate being nominated in two categories.
It was a fantastic evening and well worth the trip. Though our own Darren Linden didn't win (many congratulations to James Munson of The Driver and Vehicle Standards Agency, who came away with the prize), Co-op's Carl Burton did win his category.
To be in the running to win one category, and for one of our clients to win another is testament to the hard work and strong relationships built up over time, so huge congratulations to both Darren and Carl.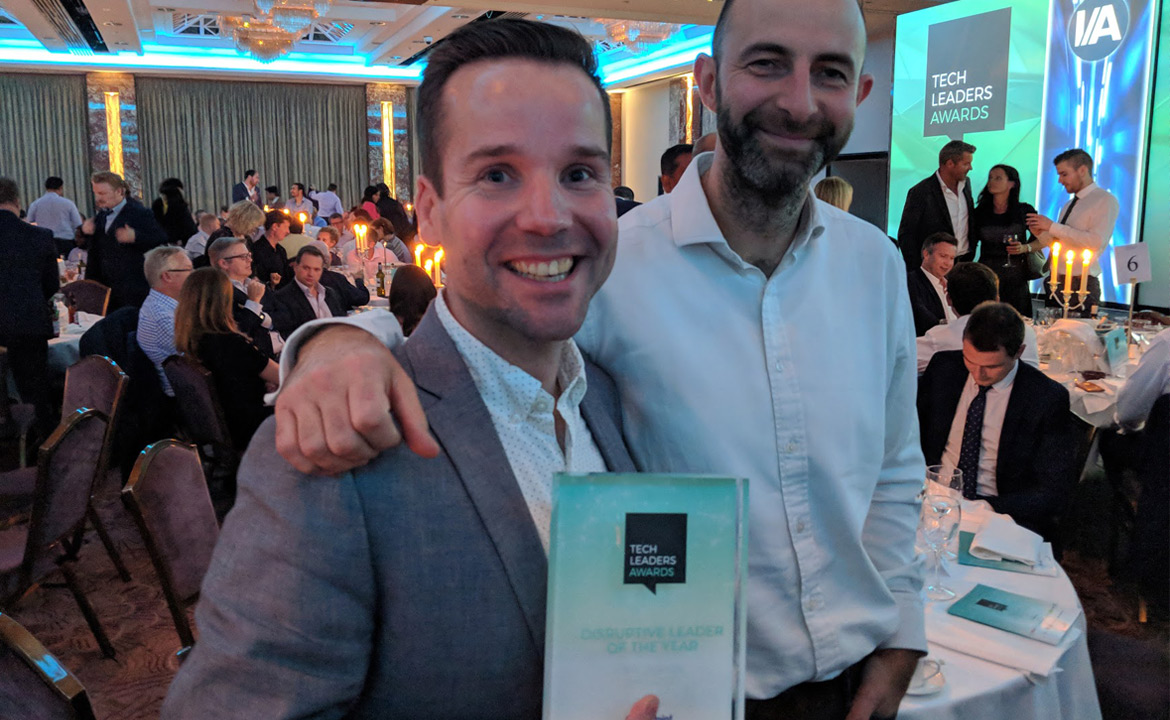 Transformation at Equal Experts
Our Transformation practice forms a core part of Equal Experts' offering, and has gone from strength to strength thanks to Darren and his colleague Jon Ayre, so being recognised at a prestigious event like this is hugely gratifying.
If you're interested in finding out more about transformation, much of our thinking can be found on our blog, through posts from both Darren and Jon on a range of subjects from disruption and Intentional Experience to tactics and data visualisation.
You can also find out more about our approach to transformation, how we deliver value every 90 days, our lean approach to strategy and how we run discovery sprints.
Well done again to both Darren and Carl – and to all those who won or were nominated. If you're interested in talking to us more about transformation, get in touch!