FinTech client
Creating a sustainable approach to platform feature delivery
Improving quality, delivery and technical ownership in a FinTech platform
Within financial services, maintaining a robust fraud detection and identity verification process is a crucial part of business-as-usual. However, creating a process which is compliant with regulatory requirements and also provides a good customer experience can be challenging.
Our client, a FinTech scale-up based in Australia, provides an automated identity verification and fraud detection platform which was built with user experience in mind. In its first five years, the company experienced rapid growth and gained several large, high-profile clients in the financial and retail sectors.
To continue this rate of scale, the company recognised it would need to improve how the platform development was managed. Equal Experts provided expert guidance on the best methods for defining features, gathering requirements, and managing team capacity. We supported the creation of a streamlined approach to feature delivery and improved quality for their customers.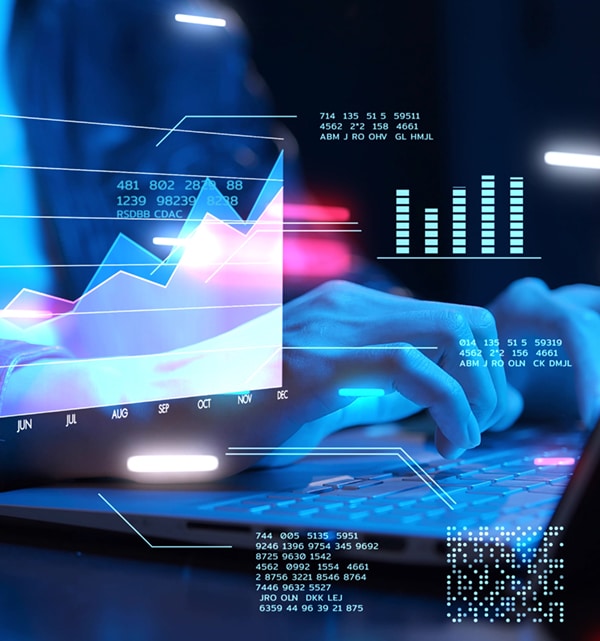 Streamlined process

from customer requirements to feature delivery

Increased sprint delivery

from less than 50% of estimated work to 90%
About the client:
Our client is a FinTech scale-up headquartered in Australia. Its product connects with many global identity and fraud monitoring providers around the world, allowing banks, retailers and other organisations to quickly verify people's identities when onboarding, and monitor for fraudulent behaviour.
Industry

Finance

Organisation Size

100 employees

Location: Region or country

Australia

Equal Experts services

Deliver, Scale

Length of project

12 months
Challenge
Creating a sustainable model for feature development
As the popularity of its FinTech product grew, our client needed its platform to grow with it. The original platform architecture was at its limit and the feature development practices were threatening to slow down the future growth of the business. 
As is the case with many start-ups, the creation of new features within the product was often dictated by individual customers as a way to win new business. This created an unsustainable model for feature development, with projects often prioritised based on customer desire and without consideration for the current capacity or priorities. Tight development timescales and unclear requirements often led to problems within deployments, resulting in the team needing to spend time firefighting and rectifying issues at the expense of further growth.
With the platform originally created by a small team focused on growing the customer base, much of the knowledge about how the platform worked had not been clearly documented. As the team grew and more developers joined, there was no easy way to onboard them, with the lack of clear documentation significantly slowing down the velocity of deployments and the time it took to get new starters up to speed.
The team needed support to document the platform, streamline the delivery process and improve the quality of delivery to prepare them for future growth.
Solution
Documenting the platform and embedding best practices
The struggles our client faced were not uncommon. Equal Experts has supported a variety of different businesses that have seen their scale-up hindered by a lack of well-written documentation and unclear feature priority processes.
We held workshops with the Chief Technology Officer in order to gain a deeper understanding of how the platform worked and how changes were implemented. From these workshops and time spent working within the platform, a significant amount of knowledge about the platform was distilled. This was documented and prepared for distribution to the wider development team, providing them with a resource to refer to and a way to onboard new developers quickly. 
During the engagement, two members of Equal Experts were embedded in the organisation and took on Subject Matter Expert roles with technical ownership of different areas of the product stream. This enabled us to demonstrate to our client a best practice process for defining what features would be delivered and when, how best to communicate with customers on requirements and deadlines and how to ensure it was delivered with quality in mind.
A QA was also provided to the business providing support that enabled the development team to further uplift their quality capabilities and ensure the features being deployed were of high quality from the outset.
Results
Improved quality in a streamlined feature delivery approach
Equal Experts acted in an advisory capacity, providing guidance and advice about the scale-up of the business and how to grow the platform, including how the introduction of event-driven architecture could further develop the platform.
Our client now has a more streamlined approach to the delivery of features and a focus on deploying quality rather than fixating on customer deadlines. The team is now confident when working with potential clients and understands how to gather a client's needs effectively. They are also able to better manage expectations when delivering new features, taking into account the capacity of the team and complexity when agreeing to delivery dates. Sprint delivery has also improved the team going from 50% of estimated work delivered within a sprint to 90% 
This, alongside the creation of documentation on the platform itself, has resulted in an improved level of quality in deployed features, with the team reducing the amount of time spent on firefighting. As well as improving quality, it also helped to improve the morale of the team as they were not constantly facing significant time pressures to deliver features. 
Following the engagement, our client was shortlisted for and was crowned winner of two national FinTech awards for their platform.
Want to know more?
Are you interested in this project? Or do you have one just like it? Get in touch. We'd love to tell you more about it.