We're proud to be sponsoring AgileAus19
AgileAus19, one of the best-known Agile conferences in Australia, takes place in Sydney on 25th & 26th of June – and we'll be there as sponsors.
Now in its eleventh year, this year's conference is on the theme of 'seeking the agile mindset', and will be exploring things like ways of working, how to foster learning, changing behaviour and evolving Agile.
We're really proud to support the conference, and can't wait to meet and network with everyone there. It's a really impressive lineup, with a wide variety of guest, community and sponsored speakers, along with a host of workshops.
Come and meet us there
The Equal Experts team – Jessica Robinson, Emma Waddelow and myself – will be at the event so do come and visit us to find out more about us and what we do. If that's not incentive enough, we have a wheel you can spin to win prizes while you're queuing for your coffee. We'll be giving away great eco-friendly swag including keep cups, sports towels and ice breaker cards, or making charity donations for our client Donarity in your name.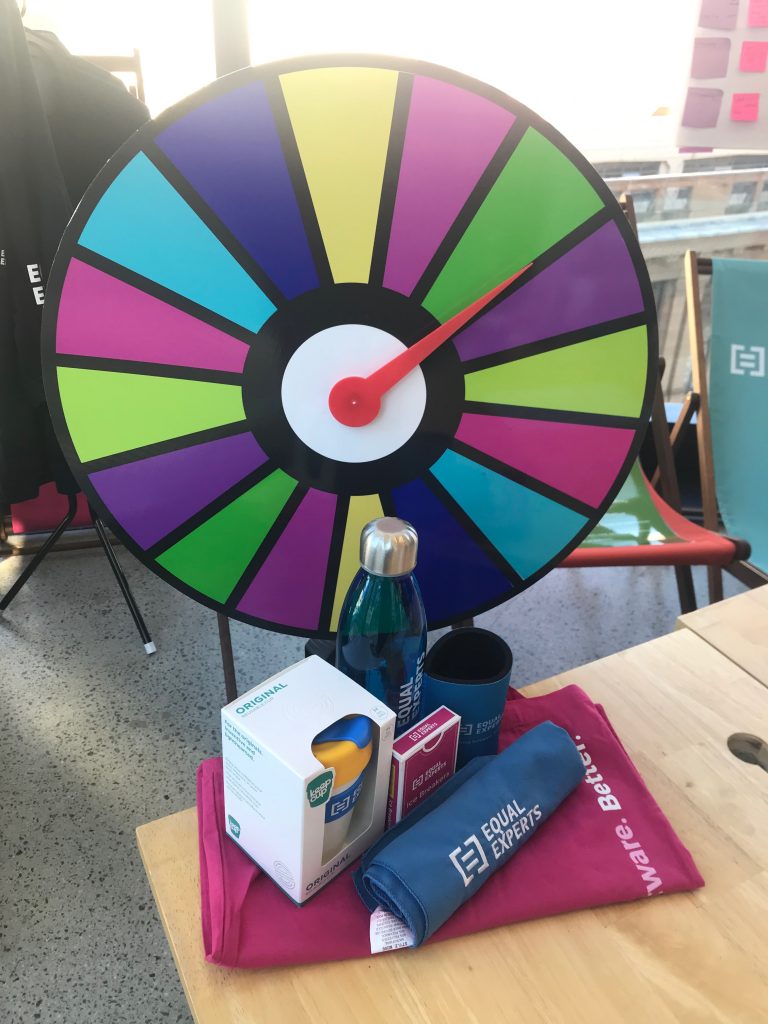 If you're interested in coming along, it's still not too late to register.
About Equal Experts ANZ
Equal Experts Australia was set up in mid 2017 and since then we've grown our network and client base, not just in Australia but more recently in New Zealand too. Our ANZ network is now about 90 people strong, and we've got clients based in Sydney, Auckland, Wellington and a couple of international clients as well.
We have a unique business model in Australia, where 80% of our workforce are contractors, and have a vibrant and engaged Meetup community which is over 1,500 members strong (in Sydney, Melbourne, Auckland and Wellington). We'd love to see you at one of our ExpertTalks – monthly Meetups that happen in one of our ANZ offices.
Globally, we can call on a network some 1,000 strong, spanning nine countries and five continents.
We're always keen to hear from highly skilled, experienced software professionals across roles and functions. Keep an eye on our blog and events listings to make sure you don't miss out on anything (or follow @EqualExperts on Twitter, if you don't already).
Our goal in creating Equal Experts has always been to create what we like to think of as 'a company of grown ups'. We want this to be somewhere that highly skilled, experienced, pragmatic people can come together to work on truly interesting, challenging projects.
If you're interested in joining Equal Experts or want to know more, get in touch at helloANZ@equalexperts.com.
We look forward to meeting you at Agile Australia!