What's New
Wed 15th November, 2017
ExpertTalks India 2017: bigger and better!
They say three's the magic number: it certainly was for our third annual ExpertTalks India conference, which turned out to be the most successful yet.
Some 200 people from across the software community packed the auditorium in Pune to hear the expert speakers, who came from large corporates, small start-ups and Equal Experts itself.
There was a huge amount of energy both on the podium and in the audience – and a coding competition on the side to get people's grey matter going.
The presentations covered a range of topics:
1. Blockchain Demystified: Dr Pandurang Kamat gave an explanation of what Blockchain is and some business use cases of Blockchain technology beyond cryptocurrency. He also put forward some points to consider when deciding whether blockchain is appropriate to be used in a project or not.
2. Doveryai, no proveryai – an introduction to TLA+: Sandeep Joshi gave a technical talk on TLA+, a formal specification language that can be used to verify the behaviour of concurrent systems. Then he gave a coding demo in which TLA+ was applied on three use cases.
3. Data Science – An Engineering Implementation Perspective: Lalit Bhatt shared his observations on how the two disciplines of engineering and science can come together to solve data analytics problems, and acknowledged the importance of engineering pragmatism in data science.
4. Building Scalable and Anti-fragile Micro services: Using Pub/Sub, Docker and Kubernates: The speakers, Swapnil Dubey and Sunil Manikani, explained the tech stack of their project infrastructure, followed by a demo.
5. Container Orchestration – "What's in the box?": Alicja Gilderdale gave a brief history of the evolution of container orchestration technology, then shared her own experience with various orchestration platforms and discussed the pros and cons of each.
6. Bringing product thinking to infrastructure: As a product owner, it's important to understand the client's business use case and solve the right problem. Neha Datt stressed the importance of user research as a way to understand precisely which problem the client is trying to solve using software.
7. ABC of Distributed Data Processing: Piyush Verma gave some parameters to help decide whether the business data of a project is 'big enough' to require big data analytics. He explained the anatomy of a data warehouse.
8. The Secrets in our Clouds: Akash Mahajan explained how to effectively store sensitive information in the cloud. He pointed out the common mistakes that makes cloud storage vulnerable to attacks and recommended using Vault.
9. IoT, Smart Cities, and Digital Manufacturing: Subodh Gajare started with a historical perspective on the evolution of IoT technology. He gave examples of how IoT is being used in the municipal transformation of various cities in India. Because it's a new field, he illustrated the kind of opportunities and problems that need to be solved.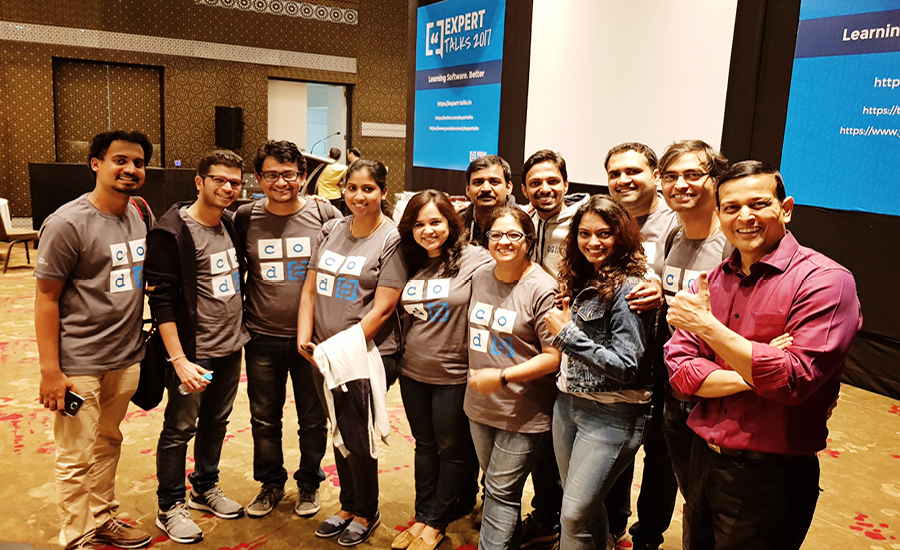 The talks went down well both in the audience and on social media too. Tweets about the event reached 229,844 people with 348,215 impressions overall.
We'll be putting the talks online soon, so feel free to get in touch with us in India or email us at expertalks@equalexperts.com to find out more.
Congratulations to everyone involved in organising this year's ExpertTalks, thanks to the speakers and to everyone who attended. It was a huge success and we're already looking forward to next year.