What's New
Tue 29th November, 2016
Asymco made Expert Talks Mobile a night to remember
Horace Dediu of Asymco.com – one of the tech industry's most eagerly listened-to experts – took to the stage for a very special Expert Talks on Wednesday.
He shared his new talk, The Innovator's Stopwatch – a detailed and incisive look at the issues facing entrepreneurs when looking to take new technology to market.
Supported by detailed statistics showing the lifespan of different technologies – even going as far back as the printing press – this was a fascinating look at how the lifecycle of tech is shrinking as our own lifespans expand. And it provided considerable food for thought as Dediu touched upon the many issues arising from the phenomenon (not least for the titular Innovator).

Joined onstage by respected entrepreneur Azeem Azhar and venture investor Russell Buckley for a wide-ranging and thoughtful Q&A after the talk, Horace provided his audience of over 200 people (plus those following along on YouTube) with much to reflect on as we shared food, drink and viewpoints after the talk.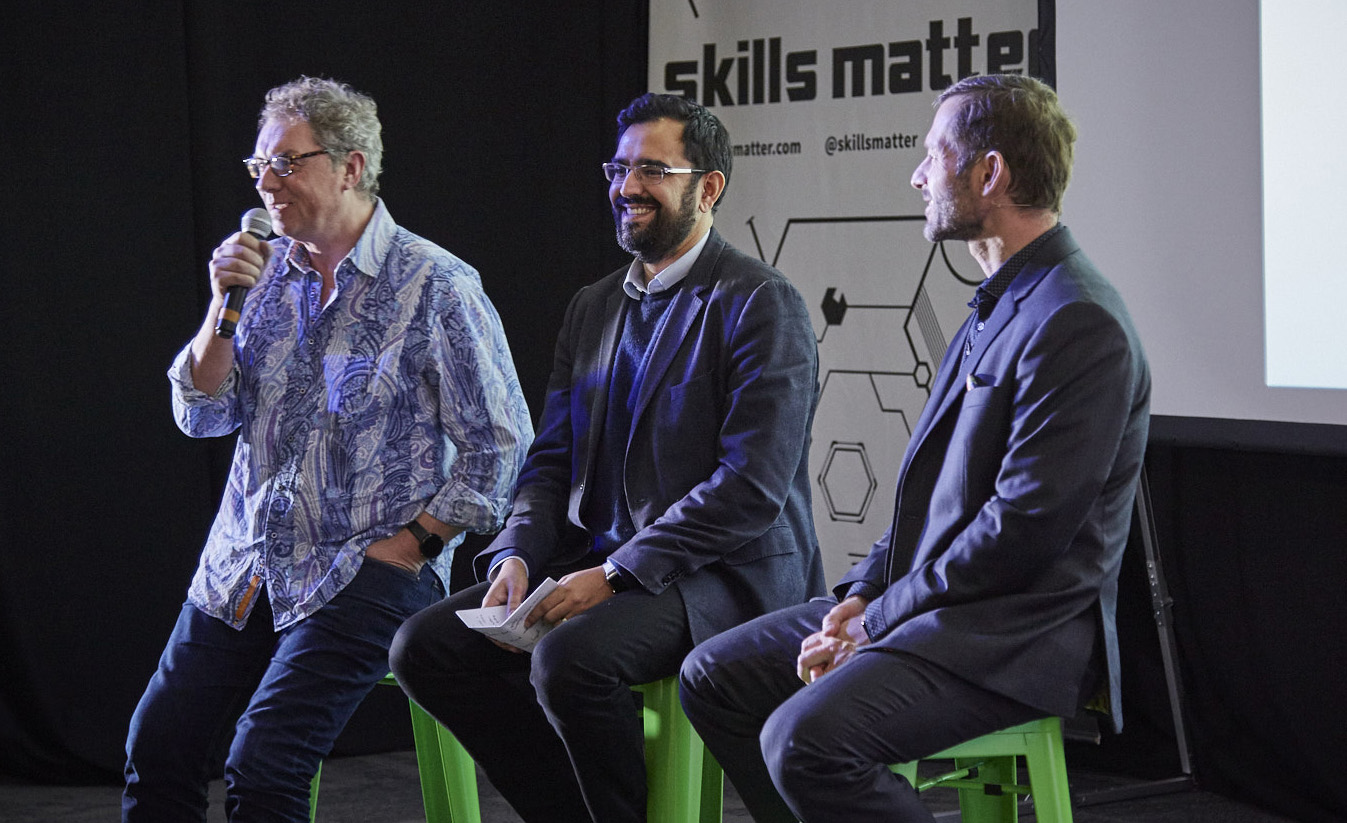 It was an inspiring talk as well as an opportunity to network with industry peers – this is what Expert Talks are all about, and this was a particularly special one.
Our thanks to all those in the audience who participated in the conversation – hope you found it as interesting as we did. And finally, huge thanks to Horace Dediu, Russell Buckley and Azeem Azhar for sharing their insight on the night.
For news on future Expert Talks, keep an eye on this blog and our Twitter feed @EqualExperts.