A Q&A with EvolvE consultant Reece Crossland
Equal Experts has been running the EvolvE programme for 6 years with amazing results, both for the individuals working through it, and for our business.
In case you haven't come across an EvolvE participant before, EvolvE is Equal Experts' own talent development programme. It's a process by which mid-level developers can accelerate their growth and experience to become senior consultants more quickly. 
You can find out more about the EvolvE programme here; you might also like this interview with EvolvE participant Natalia Oskina.
What does EvolvE look like from the Developer's point of view?
In this Q&A, EvolvE participant Reece Crossland tells us about the volume and variety of learning opportunities he's had since joining the programme, and why he thinks it's crucial for all of us to get out of our comfort zones:
Reece, what was your background before joining the EvolvE programme?
After studying Electronic Engineering in college, I wanted to transition into Software Development. I began the journey as a Junior QA engineer in a large eCommerce web development agency. Before I started work, I'd describe myself as a bit of a nerd! I'd built my computers and thoroughly enjoyed technical problem solving, so I was keen to learn software development at a very detailed level.
After a year doing mostly Linux Systems Administration, I moved to my next agency, to work with bigger clients, on different technologies, to try to expand my knowledge further. My interest was in learning how to support developers by automating and codifying processes. I did a lot of my own learning thereby reading extensively and picking up what I could from the developers I worked with.
My next role was with a large hosting company, on their eCommerce team, during which time I became a senior SysOps Engineer. By this time I could see that the future of the industry lay in upscaling automated approaches, and  was frustrated by the more old-school SysAdmin approaches of many businesses.   
What skills did you already have that EE knew would make you a great match? 
My early experience was quite hands-on, and I had been able to work closely with developers, so I had extensive Linux SysAdmin experience. I was used to providing guidance for developers to enhance operability for large eCommerce platforms across a broad range of hosting environments, and I also had considerable experience with Cloud systems such as AWS and On-premises infrastructure. 
I think the amount of experience I'd had working with developers was a plus for me with EE, given that I wasn't actually a developer. I'd been involved in some quite big projects working alongside multiple developers, and that had allowed me to pick up many of the skills of a developer.
How did you find out about EvolvE, and what attracted you to the programme?
A friend of mine had previously completed the EvolvE programme, and told me about the opportunities to work on multiple projects and with a variety of customers. In my experience, the best people in this industry have 'jumped about' quite frequently between projects, so they see not only the best ways to do things, but also the wrong ways. I think that usually creates the best skillset and the most pragmatic mindset. 
My goal was not only to increase my tech skills, but also to improve my consultancy skills, and my ability to guide customers to the best solutions. Equal Experts has a reputation for being able to do this, and I wanted to experience that. 
Who has been instrumental in your learning during your time on EvolvE?
Steve Morgan, who manages the Programme, has been really helpful in terms of advice if I needed to talk things over, and I've learned so much from the consultants I've worked with. My first project was with a large public sector organisation, and the main consultants there, Colin Ameigh and Luke Bradbury were fantastic. They have so much knowledge, and demonstrated for me not only how to get the work done, but also how to be introspective, and really think about the decisions being made. That was really useful in shifting my mindset to more of an architecting process, ie. how do we set this organisation up to achieve the best possible outcomes on an ongoing basis?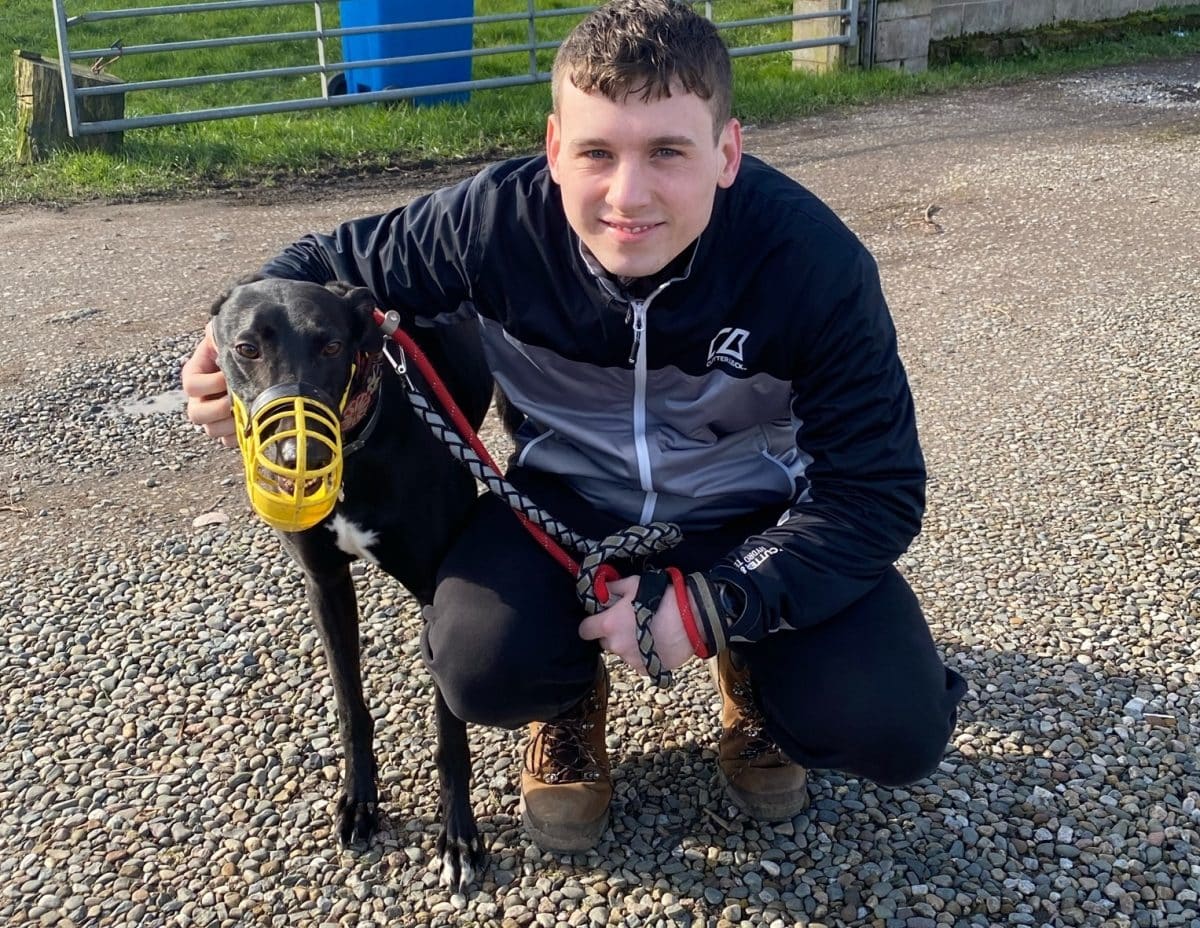 What's been your most exciting EE project to date? What role did you play, and what did you learn from it? 
I like the fact that with Equal Experts your voice is heard. By the time customers come to EE they are usually looking for advice and guidance and it's nice to be valued in that way. One thing I've found enjoyable was the process of doing small pieces of work with the developers. With this engagement we were 'swarming' and pairing, and I enjoyed that style of collaboration. We worked on the re-implementation of their Privileged Access Management strategy, a lot of the time it was less technical complexity, and rather presenting available solutions and illustrating their compatibility in the organisation, then getting buy-in.
What was your biggest challenge?
The change of pace was probably the most challenging aspect of this engagement. Complex public sector organisations necessarily have a lot of checks in place and that was both a challenge and a positive for my learning. Being in such a large organisation, with so many controls in place, can mean that relatively small processes take much more time than they might in the private sector. But on the upside, that allowed me to really learn the detail involved in making absolutely sure that the best possible decisions were being made. 
Has anything surprised you about the programme – or have you learned anything about yourself that you didn't realise before? 
I've heard a lot of organisations talk about the independence they give to their people, but Equal Experts is the only place I've actually seen it in action. You do have to drive your own development, but I've had the autonomy to choose the skills I want to improve, and focus on them. I've been quite shocked at the lack of hierarchy –  EE does actually function the way they say they do, and that allows for some very mature conversations across teams.  
The variety of expertise I've worked alongside has also given me a unique opportunity to learn, that I don't think I would have found anywhere else. 
What are your goals now? 
I've learned so much, but I'm still keen to fill some skills gaps, which will happen in the new engagement I'm involved with. I'd also like to get more certifications and expand my knowledge of other cloud systems, so that I feel confident in cloud agnostic engagements.
I also think I need to get out of my comfort zone a bit more, and try to meet more people face to face! Having started the programme at the beginning of the Covid pandemic, I think I've had quite a unique experience of EvolvE. I haven't really networked in person with many people, so I'm now looking forward to having more organic interactions. 
What would you say to anyone who might be considering applying for the EvolvE programme? 
Try to get out of your comfort zone. That's where you really start to improve. It may feel daunting, but it's very rewarding; if you're stagnating where you are, it's time to move on. With EvolvE I've met so many wonderful people, who are eager to help. It's the first time I've been able to look at everyone in the organisation I work for and know that they'll be happy to support my learning. EE is also full of large, challenging engagements, and there's no better place to learn. 
A personal account of EvolvE – Equal Experts' mid-level talent development programme  
Equal Experts is known for delivering no-nonsense, reliable solutions for our customers. That's down to our people; our consultants typically have over 10 years development experience, which means we can deliver excellence fast. 
That's great, but we also want to grow talent from within, so now we're putting a spotlight on the next generation of software developers through EvolvE, EE's very own talent development programme. 
What is EvolvE?
EvolvE is an accelerated career development programme for mid-level software developers. It's a UK-wide programme which focuses on Development, DevOps and Data, with the goal of creating the next generation of EE consultants. 
EvolvE candidates generally have around 3-6 years experience in development, DevOps or data roles, so they're already good at what they do. What we do helps them to gain a more varied and challenging experience, more quickly, so they can expedite their career progression and provide even more value to the organisation. It's a win-win!
How Equal Experts delivers expert career development
EvolvE participants join the EE team on a permanent basis and complete a 2-3 year, personalised development programme, working alongside senior consultants on customer-facing projects. They will work on between 3 and 6 different projects during their time with us, and have the opportunity to influence which areas they are exposed to, depending on their existing skills and areas of interest. Mentoring happens on an ongoing basis, and participants can take 2 non-billable days per month to develop their skills with additional certifications, training, hackathons and workshops.
What's it like to go through the EvolvE programme?
Here we asked EvolvE participant Natalia Oskina what the programme has meant for her as a mid-level developer in a traditionally male-dominated industry:

Natalia, what was your background before joining the EvolvE programme?
I'd been working as a developer in another company for about 3 years, since getting my degrees in Computer Science and Creative Media. To be honest, I'd originally wanted to get into game development, but since getting my MSc in Software Engineering here in the UK, I really wanted to focus on that going forward. 
What skills did you already have that EE knew would make you a great match? 
My main experience was in Java-based languages, and I had knowledge of what delivery and clean code might look like in the pipeline. I had been involved with client-facing projects in the banking and insurance industries, and was used to working with Agile, which is a core focus for many of Equal Experts' customers. 
How did you find out about EvolvE, and what attracted you to the programme?
I was a mid-level developer, and I was looking for more complex projects that would offer increased challenge in a variety of scenarios. A colleague knew someone going through EvolvE and thought it might be the right opportunity for me.
Who has been instrumental in your learning during your time on EvolvE?
Steve Morgan leads the EvolvE project, and he's who I go to for suggestions on which projects would be good for me to develop the skills I want to work on. Steve knows a lot of people in the company, so he's always able to give me pointers on who is best placed to help me with specific advice. However it really is my own responsibility to drive my progress. For example, if I feel I've learned as much as I can on one project, or I have an interest in a specific area, I'll go to Steve and the network he's built for suggestions on where my next move should be for more challenges. 
What's been your most exciting EE project to date? What role did you play, and what did you learn from it? 
My most challenging project to date has been working for a large multinational retail client. It was a demanding project for everyone involved, and it was definitely the biggest responsibility I've had so far with Equal Experts. We were building a high-performance, cloud provider agnostic crypto as a service solution that enables this large multinational organisation to meet stringent data security requirements. I was involved in product support, so failure was NOT an option, which made the whole thing quite exciting! It was interesting to see the different approaches of the consultants on the team.
What was your biggest challenge?
My biggest challenge has been the pressure of delivering on the project whilst still learning. Although I'm still developing my skills, I'm also working on an equal footing as a developer alongside consultants who have 10+ years of experience, so I'm conscious of the need to be competent and consistent for the customer at all times. Making sure I bridge the gap between myself and my more experienced colleagues when I'm customer facing can sometimes feel quite intense. 
Has anything surprised you about the programme – or have you learned anything about yourself that you didn't realise before? 
For me, the biggest surprise was being able to choose which direction I want to take in my self-development. If, for example, I want to develop my skills in front or back end work, or try mobile, Equal Experts will try to find a project which supports that. While I enjoy becoming more specialised in my core technologies I have found I really enjoy getting exposure to a wider range of techs and broadening my skill set. Also, if something interests me in a project I'm already working on, there are lots of possible contact points for me to get exposure to that at the same time. 
What are your goals now that you're coming to the end of the programme? 
I want to stay with Equal Experts as a professional consultant. There's still a lot I can learn from the breadth of experience in the people who work in the organisation, and ultimately my goal is to become a lead consultant.
Tell me how EE have supported your career planning throughout the programme?
The EvolvE programme is very self-driven, but everyone I've worked with is really helpful whenever I have something I think I need to work on. Whatever I decide I want to learn more about, I know there will always be someone with that expertise who I can talk to. 
What would you say to anyone who might be considering applying for the EvolvE programme? 
If you're someone who wants to grow quickly, and you have an interest in more than just one speciality, the EvolvE programme will give you that. It's ideal for mid-level developers who want to become more competent and competitive not just in their current field of expertise, but in a broader sense as well.