What is You Build It You Run It?
We all know the traditional enterprise IT operating model. Delivery and operations teams are on opposite sides of a wall. A delivery team builds a software service, then hands it over to operations. This causes a lot of problems, and makes it difficult to achieve business outcomes. 
In our latest playbook, Steve Smith and I have used our years of experience building digital services and digital platforms with our customers to describe how we've helped them to achieve superior IT performance. They've used an operating model that empowers product teams to own every aspect of digital service management, including deployments and on-call. It's called You Build It You Run It.
Drawing on years of experience, we wanted the playbook to be something of real value. A deep piece of content that would explain how to implement the You Build It You Run It operating model for the constantly evolving digital services we work with. 
But before you jump into how to implement You Build It You You Run It, I'd like to explain this model of technology operations. I'm going to do this with Simon Sinek's Golden Circle model. Starting with the why, then looking at the how, and finally working out the what. Here goes.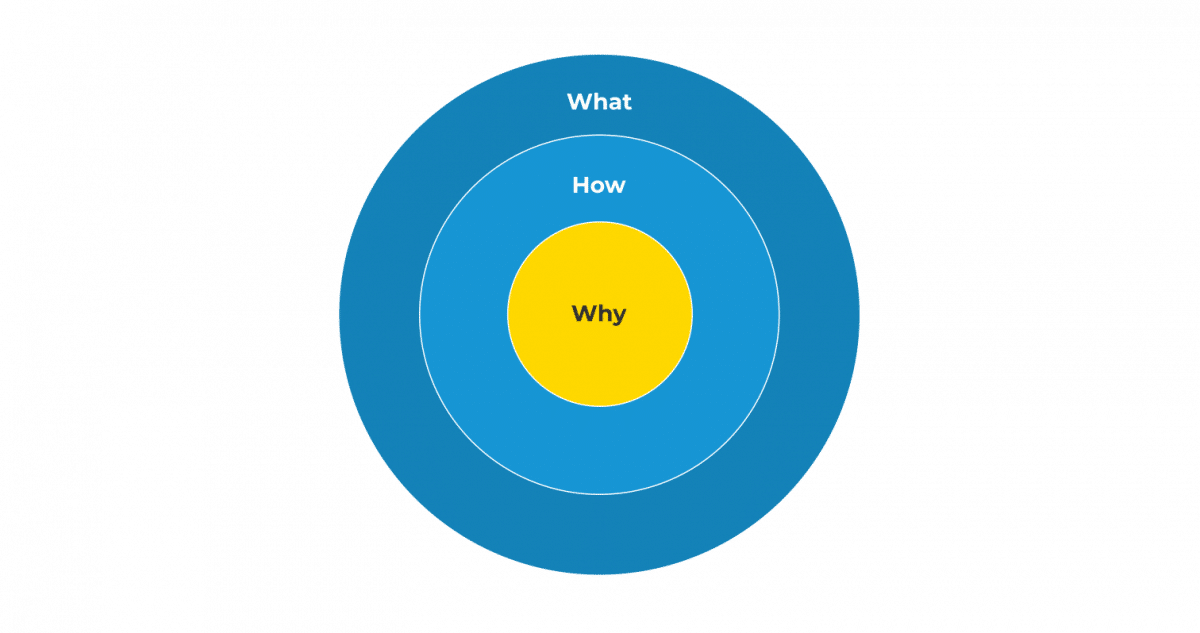 Why is there a problem?
Our customers want to sustain their own innovation. They want to satisfy the constantly changing needs of their users. And they want to stay ahead in competitive markets. But, many of them are facing tough challenges that prevent this from happening.
They can't accelerate their time to market

. They need to launch new features to customers at least weekly, and ideally daily.

Accelerate

by Nicole Forsgren

et al

found organisations with frequent deployments were twice as likely to exceed profitability expectations.

They can't reduce the cost of failure

. They need to realise the opportunity costs, but can't because failures take too long to resolve. A

Fortune 1000 survey

found the average cost of a critical failure was between $0.5M and $1M per hour.

They can't nurture a high-performance culture

. They need to foster teams with a high degree of psychological safety and strong decision-making.

A typology of organisational cultures

by Ron Westrum demonstrated that a bureaucratic culture results in little trust, low collaboration, and poor quality decisions.  
We think of an operating model as insurance for business outcomes. In our experience, the traditional IT operating model of one operations team running many digital services on behalf of many delivery teams just can't achieve the throughput, reliability, and culture required to sustain innovation. 
A different operating model is needed. One which offers the right insurance for your digital business outcomes. 
How can we think differently?
We can reject the division between delivery and operations teams first recommended by the COBIT framework in 1996. Its pre-Internet rationale simply doesn't hold true today. Instead, we can look at the entire lifecycle of a digital service from cradle to grave, and ask ourselves: what's needed to simultaneously achieve high throughput, high reliability, and a learning culture? 
With that lens, we want an operating model for digital services to have:
A focus on customer outcomes, not software outputs

A minimum of handoffs when building and running live services

An emphasis on knowledge sharing and learning opportunities 

A powerful incentive to constantly prioritise operational concerns alongside product features

A means to generate powerful insights, and disseminate them far and wide
This naturally led us to You Build It You Run It. 
What is You Build It You Run It?
You Build It You Run It was coined back in 2016, when the CTO of Amazon Werner Vogels said in an interview:
"Giving developers operational responsibilities has greatly enhanced the quality of the services, both from a customer and a technology point of view. The traditional model is that you take your software to the wall that separates development and operations and throw it over and then forget about it. Not at Amazon. You build it, you run it. This brings developers into contact with the day-to-day operation of their software. It also brings them into day-to-day contact with the customer. This customer feedback loop is essential for improving the quality of the service."
In its simplest form, You Build It You Run It is an operating model for modern engineering and technology operations. It's the (long) name for on-call product teams owning all aspects of their digital services, from inception to decommissioning. Product teams do their own production deployments, launch features to live traffic, monitor customer behaviours, and respond to incidents themselves. You Build It You Run It transforms technology operations from reactive ticket management to proactive continuous improvement.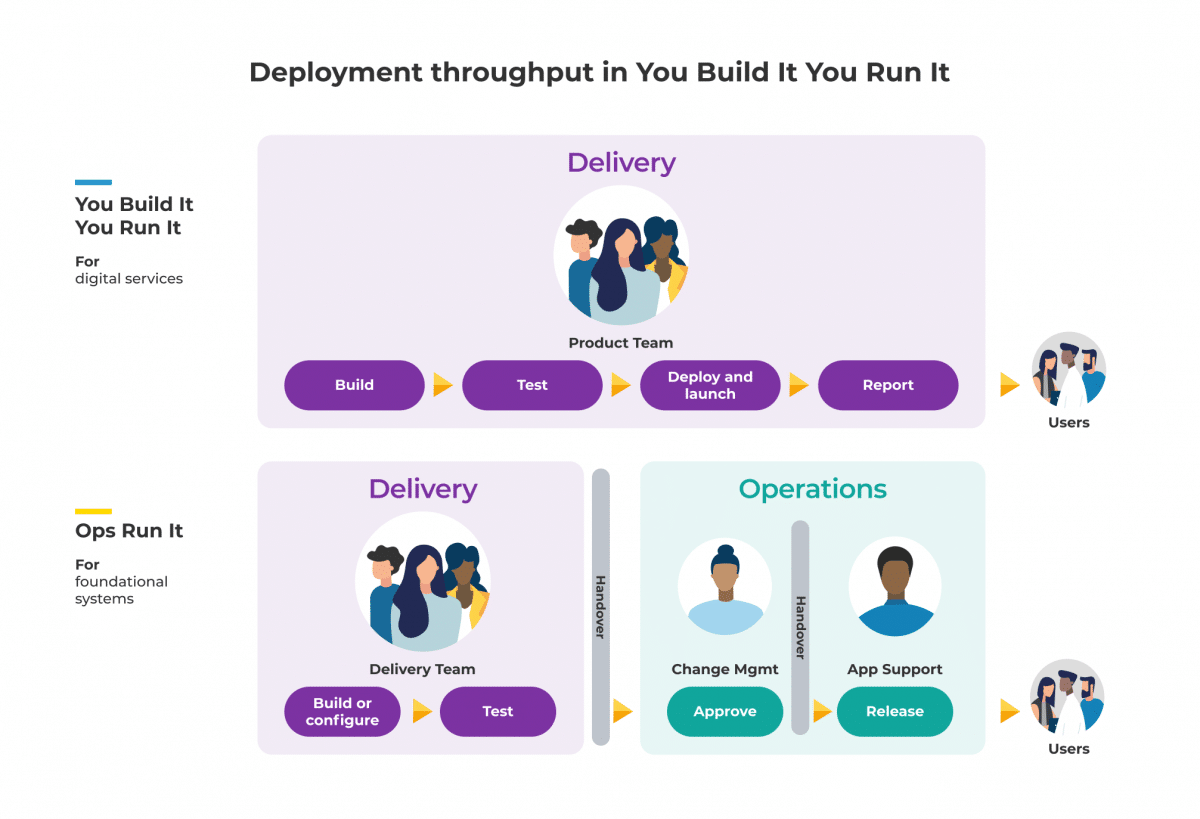 Adopting You Build It You Run It means comprehensive changes for people, processes, and technology. It requires the creation of cross-functional teams who are responsible for the development, testing, and production support of digital services. It means redefining roles, streamlining service management processes, and building a fully automated toolchain from deployment pipeline to incident management. 
Our You Build It You Run It page has loads of resources on on-call product teams – case studies, conference talks, in-depth articles, and more. Plus our You Build It You Run It playbook gives you a deep dive into how to make it happen! Get in touch, and let us know what you think.