EVENT DESCRIPTION
SOFTWARE MEETS BUSINESS: The conference for software architecture.
Software architects, IT project managers and developers have been relying on OOP for their professional development for over 30 years – the best-known and largest conference on all important topics in software architecture in German-speaking countries. Why? Because it represents the  tried and tested software scene meeting at the beginning of the year and because it always succeeds in offering a contemporary image of current software development through brand-new but always practical lectures.
Conference: Jan 29 – Feb 2, 2024
Session: Jan 30, 2024
---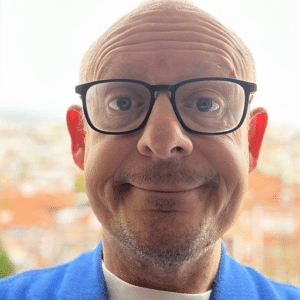 Speaker:
Simon Edward Bostock is a product and design leader who's worked with software for 20+ years. His interests include how firms and brands incorporate new technologies, how work flows through organisations, EverythingOps and service topologies.

Topic: The tragedy of user-centred design
Date & Time: Tuesday, January 30 at 9:45AM CET (45 mins)
Session / Track: Di 6.1-2 – SUSTAIN-ABILITY?
Summary:
User-centered design is one of the default modes of teams working with software, but the consequences are often unsustainable in a densely networked world as we privilege users over all other stakeholders and systems. How might teams approach building products, services and organizations from a more sustainable standpoint than 'user-centricity'? This talk looks at how the techniques of game design, community development, platform operations and security practices can support a practice focused on hyperobjects for multi-centric design.
Target Audience: Leaders, Builders, Architects, Designers, Community Members
Prerequisites: No previous knowledge, only enthusiasm for systems, building things and design
Level: Advanced