EVENT DESCRIPTION
We're excited to announce that Equal Experts are proud sponsors of the CDO EU Summit 2023.
About CDO EU Summit
Create a Game-Changing Data Strategy to Accelerate Your Business
The global pandemic has changed the way we all live and work and now more than ever the data department has become crucial in keeping businesses growing and employees connected. One of the unexpected, positive, changes for CDOs and senior data executives has been the rapid shift in digital technology to ensure businesses can stay ahead of their competitors and discover new opportunities to drives business growth whilst lowering costs, as we attempt to get back to normality.
You've led your team through one of the hardest periods in our global history and overcome huge obstacles for not only your department but your entire business, but all of these challenges also bring many possibilities. This is why attending the Chief Data Officer Europe Summit will give you the chance to engage in peer-to-peer networking, whilst discussing the issues currently affecting senior executives from a variety of industries.
Conference: Nov 23, 2023
---
Speaker: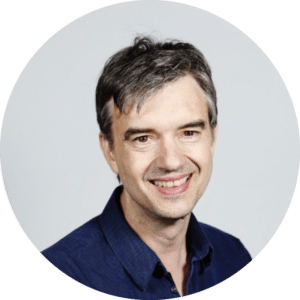 Simon Case, Global Head of Data & AI, Equal Experts.
Simon has over 20 years' experience working with data and applying data science and machine learning in many sectors. He regularly works at both strategic and implementation levels helping organisations create and implement their data and AI visions – from creating reliable data and analytics ecosystems through to building critical production ready algorithms.
Topic: Key challenges for CDO's. GenAI is landing on the CDO's desk, but should it?
Date & Time: Thursday, January 28 at 11:25-11:40 CET
Summary:
Simon will discuss the key challenges he has been hearing from CDOs over the past 6 months. He will talk about the factors that make it harder to achieve Insight, and how thinking about data as a product can overcome some of them. He will also talk about how GenAI keeps landing on the CDO's desk – but should it?